In case you're interested in the Australia Post hold mail service, you should notice the following:
The package can be stored for 10 days at the post office (before it will be returned)
To prolong the 10 days, you should contact your postal office and ask for this service.
You can find additional info about these services below.
How long does AusPost hold mail?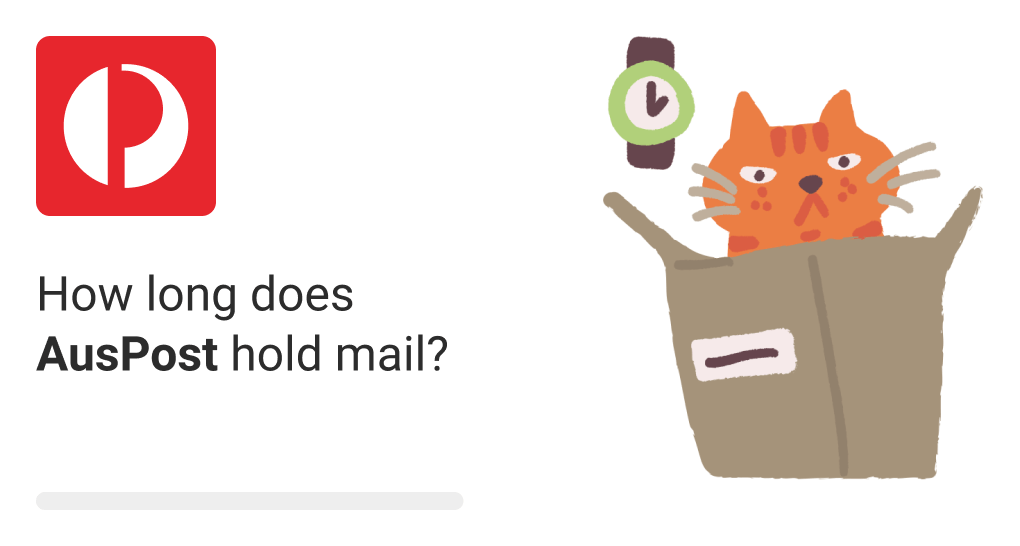 Put AusPost Mail on Hold
If you cannot pick up a parcel right after it has arrived, you should better leave it in the AusPost office – you have 10 business days to take it before it's sent back to the sender. Note that the parcel will be stored in the office where it previously arrived. If you want to pick it from another office, you should order moving, which is a separate paid service.
How long does AusPost hold mail if you cannot make it there in 10 days? You can contact the mail office and ask them to keep the parcel for some certain time (as long as required).
Please, note that you will need to carry a suitable ID that matches either your name, or the address specified on the parcel. If mail was address to some company/business without a person's name, you should provide any proof of association with this business.
How to put mail on hold?
You can easily put mail on hold by contacting the customer support. Call the office where the mail arrived (phone can be found on the AusPost website). Alternatively, you can leave a request on the official website in your personal account. You can also ask another person to pick up a mail - anyone can do that if they have an ID with matching name or address.
If you don't have time for visiting the nearest office, instead of leaving hold mail request you can order transferring to another office closer to work or school (for a fee of $6.80).
AusPost makes picking mail easy even if you don't have time and possibility for it – their service is flexible, and you can always figure out some agreeable options.